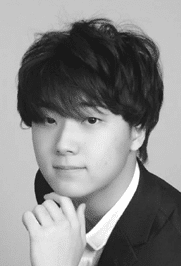 Haruki Takeuchi, age 17, attends Farragut High School in Knoxville, Tennessee. He began studying piano at the age of 6 under Stephanie Northington and currently studies under Dr. David Northington.
Recent prizes include Third Place at The 10th YAMAHA International Piano Competition USASU, Second Place at the Nashville International Piano Competition, First Place at The 2022 International BTHVN Wien Music Competition, Second Place at The Krystian Tkaczewski International Piano Competition Poland, Second Place at The 2022 Chopin International Piano Competition Hartford CT, and First Prize of The 2022 Tiziano Rossetti International Music Competition.
He was also the winner of the 2021 Pacific International Piano Competition, the 2021 Knoxville Symphony Youth Orchestra Concerto Competition, and the 2021 Music Teachers National Association Southern Division, He won Second Place in the 2021 Medici International Music Competition and the 2021 Memphis International Piano Competition. He has the Winner of the Tennessee Music Teachers Association State Competition in 2019, 2020, and 2021. He was selected as a 2021-2022 scholarship recipient of The Chopin Foundation of The U.S.
Haruki performed a solo recital at Busko Zdoji, Poland in 2022. He studied at the 40th Kirishima International Music Festival JAPAN in Cyprien Katsaris' class. He plays violin with the Knoxville Symphony Youth Orchestra.
Subscribe To The Bachauer Newsletter